T

hrough 'Spotlight on a Scientist', you will have the opportunity to meet and learn about some of the exceptional scientists from around the world who are working towards early diagnosis, slowing down, and eventually finding a cure for Alzheimer's; and in the meantime, ways to help those already living with the disease, and their carers, family and friends.

As scientists, we are often too busy to share our research outside of the scientific community. Our work tends to be hidden away in academic journals that are only read by our colleagues. These journals are usually only accessible through costly subscriptions, so in general you never get to hear about our research.

I want this to change and so I'm really looking forward to introducing you to some remarkable people. I will be showcasing a new scientist each month and building up an archive for you to browse through. You will also get the chance to read their research from the academic journals as I will be translating interesting academic papers.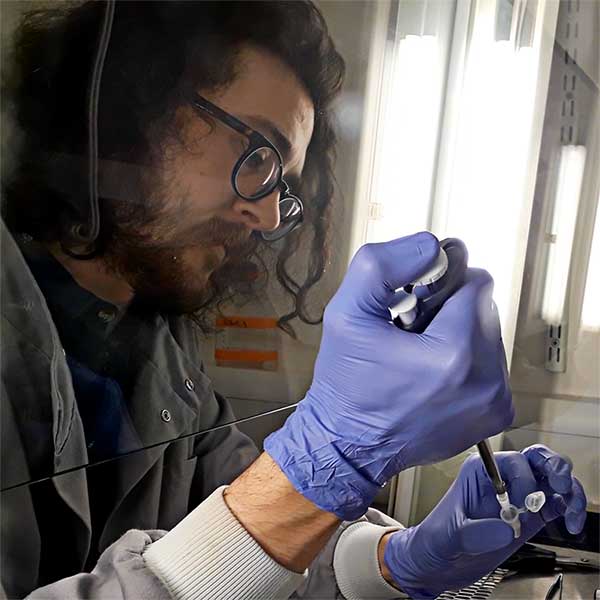 Chris Lovejoy is a PhD student in the Wray Lab at the Institute of Neurology, University College London (UK). He is studying Alzheimer's disease using 2D and 3D neuronal stem cell models (mini 'brains' called brain organoids) using skin cells donated by people living with the disease, to try and unravel its molecular and cellular mechanisms.
Chris is also actively involved in public engagement and speaks regularly about his research in the media and at public events.
Archive of Previous Scientists in the Spotlight